Student Services
With our professional team of counsellors, support staff, and success coaches, Student Services provides all students with the tools they need for success. Whether through post-secondary advice or planning, coping strategies, increased mindfulness or a listening ear, our goal is to help all students reach their potential.
Student Services assists students in the areas of personal development, educational planning, and career exploration.
Personal - Issues arising out of conflicts between friends and family members, or personal concerns or worries about oneself that make it difficult to carry on normal school studies. Our counsellors also serve as a liaison between students/families and community services or other support agencies.
Educational - Assistance in program planning/course selection, tutorial help, and other concerns relating to the academic areas. Study skills, writing exams, handling anxiety and other relevant topics will be handled both through lunch break seminars and individual counselling sessions. Parents and students are invited to contact our counsellors with educational inquiries.
Career - Assisting students to realistically define their possible career pathways in the future. Extensive career/post-secondary resources are available in the Student Services area throughout the day. Interest and vocational tests are available upon request. The myblueprint.ca website is available for all students. A post-secondary day and ongoing post-secondary visits give students access to various post-secondary representatives from institutions in Alberta and beyond. Students also benefit from a variety of occupational speakers who provide lunch break information sessions. Students are encouraged to visit Student Services to garner information about available scholarships, grants and loans.
Safe Space - Represents a commitment to equitable (fair) access, dignity and safety for all people of all orientations and identities. Individuals and organizations can provide safe spaces.
For more information about our Student Services team, visit our website!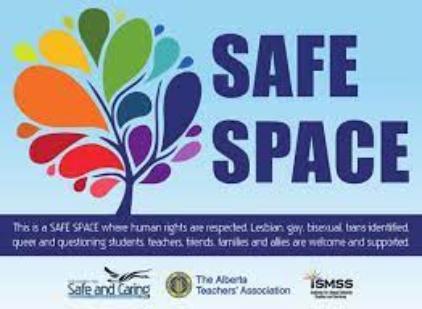 At Dr. Anne Anderson, we have a large and growing Gender and Sexual Alliance. Gender and Sexual Alliances (GSAs or QSAs) are student-run and teacher-supported school-based groups that work to create welcoming, caring, respectful and safe spaces for sexual and gender minority students and their allies in schools.
The challenges and pressures brought on by the pandemic may have exacerbated feelings of stress, anxiety, fear, sadness and loneliness for students and families. The following mental health resources are available: